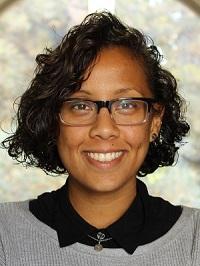 UCLA School of Law has appointed Fanna Gamal and Aaron Littman as Binder Clinical Teaching Fellows, starting in the 2019-20 academic year. Named for UCLA Law professor emeritus and clinical legal education pioneer David Binder, the two-year fellowships offer opportunities for clinical teaching and research designed to prepare fellows to seek permanent law school faculty positions.
Gamal comes to UCLA Law from the Youth Defender Clinic at the East Bay Community Law Center in Berkeley, California. As an attorney and clinical supervisor, she led a team representing students in juvenile delinquency, special education and disciplinary proceedings. She will extend UCLA Law's work in juvenile justice; collaborate with the UCLA Pritzker Center for Strengthening Children and Families; and work with faculty focused on family law, criminal law and critical race theory. Gamal earned her J.D. from UC Berkeley School of Law and her bachelor's degree from Tufts University. The fellowship is made possible with the support of the UCLA Pritzker Center.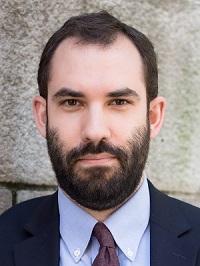 Littman joins UCLA Law from the Southern Center for Human Rights in Atlanta. A prisoners' rights litigator and advocate, Littman clerked for Judge Stephen Reinhardt of the U.S. Court of Appeals for the Ninth Circuit and Judge Myron Thompson of the U.S. District Court for the Middle District of Alabama. At UCLA Law, he will work with the Prison Law and Policy Program led by professor Sharon Dolovich, and collaborate with other faculty working in criminal law and civil rights. Littman earned a J.D. from Yale Law School, a master of philosophy from the University of Cambridge and a bachelor's degree from Yale.
Several previous Binder Fellows have gone on to tenured faculty positions, including UCLA Law professors E. Tendayi Achiume and Joanna Schwartz, Irene Joe of UC Davis School of Law and Jyoti Nanda of Golden Gate University School of Law.